Archive | November 4, 2018
Our Graduation Ceremony for CU students is coming up this Tuesday! All the details are below.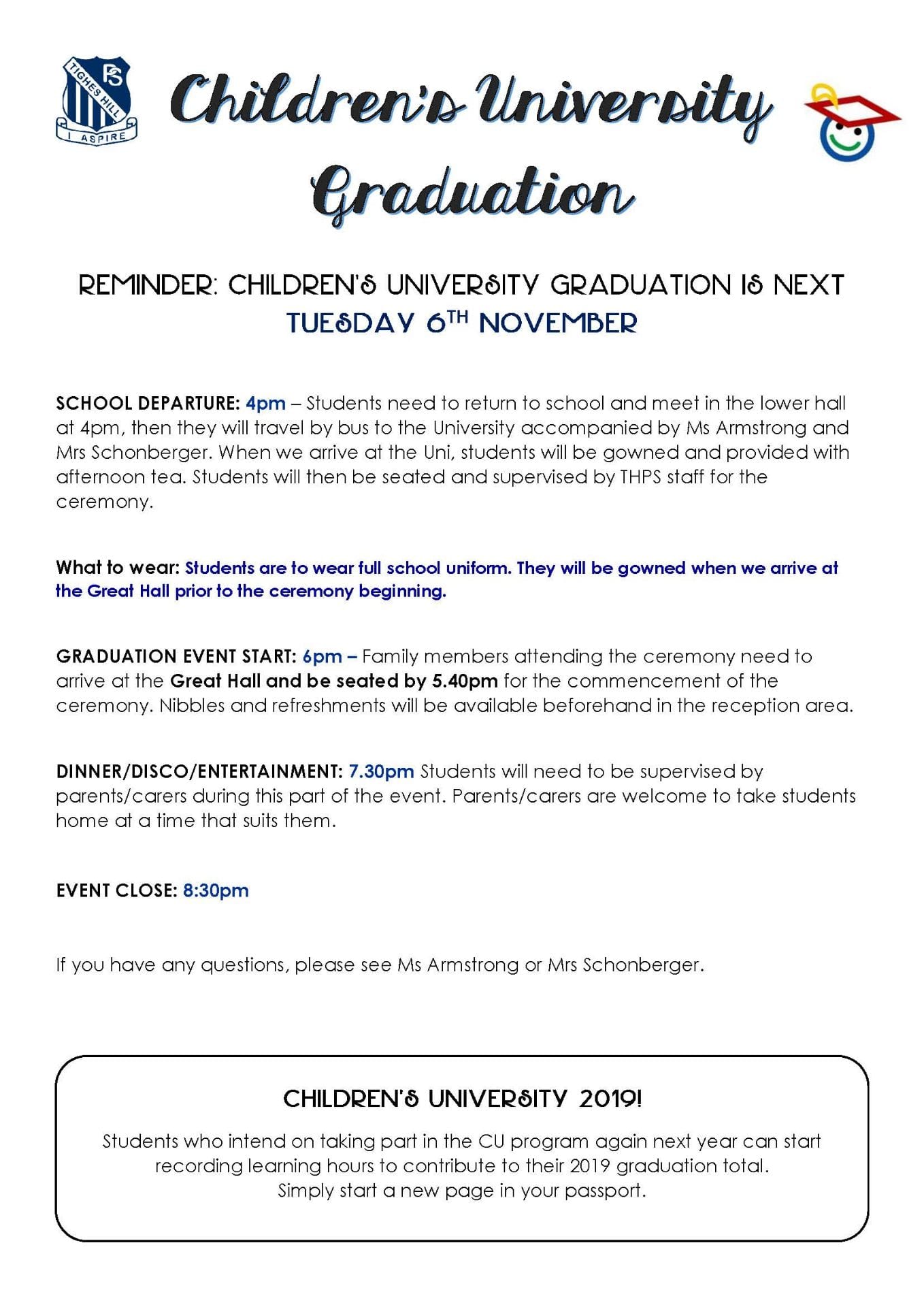 Here's the November Challenge for our CU students. Remember, all learning hours collected from now on can go towards your 2019 total.
Can't wait to see some fun rocks!

Monday 5th November
-Assembly 11.40am hosted by 5W
-Creative Writing Workshops begin 8am
-Robo Club after school
Tuesday 6th November
-Scripture/Ethics
-Children's University Graduation (meet in lower hall at 4pm)
Wednesday 7th November
Thursday 8th November
-Senior Choir 8.15am
-Code Club 3pm
Friday 9th November
-Sport
-Art Cave
-P&C Fete 3.30pm