Archive | August 14, 2017
Well done to our students who took part in this year's ICAS Spelling competition. Students received their results today.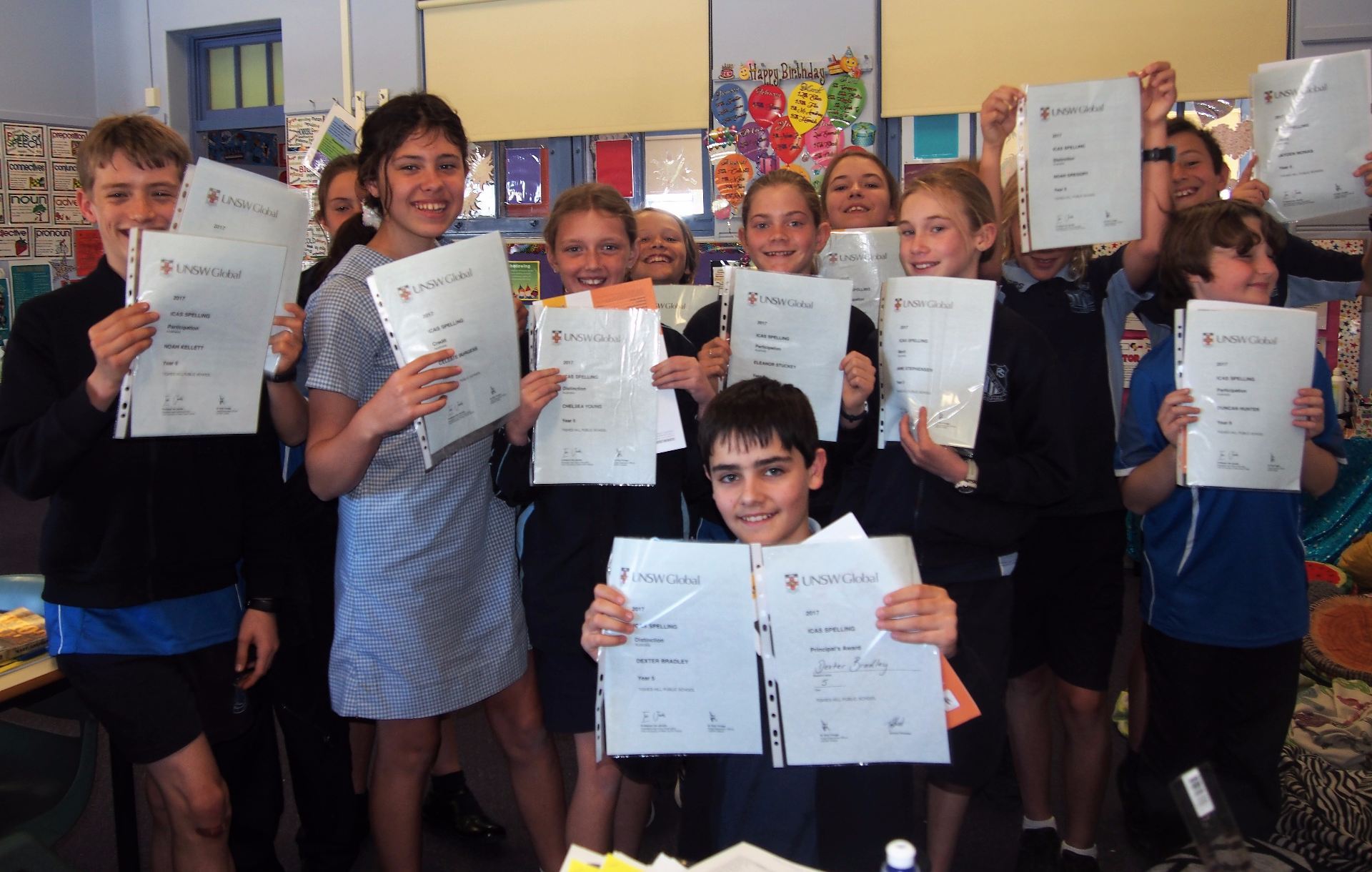 Participation: Sam, Eliza, Eleanor, Noah K, Blade, Duncan, Ty, Mika, Fin and Grayson
Merits: Amie (top 40%), Edie (top 45%) and Oscar (top 44%)
Credits: Chloe (top 28%), Emma (top 12%), Celeste (top 24%), William (top 15%), Jayden (top 26%), Raquel (top 15%) and Ember (top 32%)
Distinctions: Noah G (top 10%), Chelsea (top 8%) and Dexter (top 2%)
The Principal's Award went to Dexter for his outstanding achievement! Well done, everyone.