This year, our school implemented a new and exciting CAPA program. The program is focused on the Schoolaerobics competition series. An aerobics team was formed from Yr 5 & 6 students students, now known as The Sapphires, featuring Elsie, Sophia and Sia from the OC!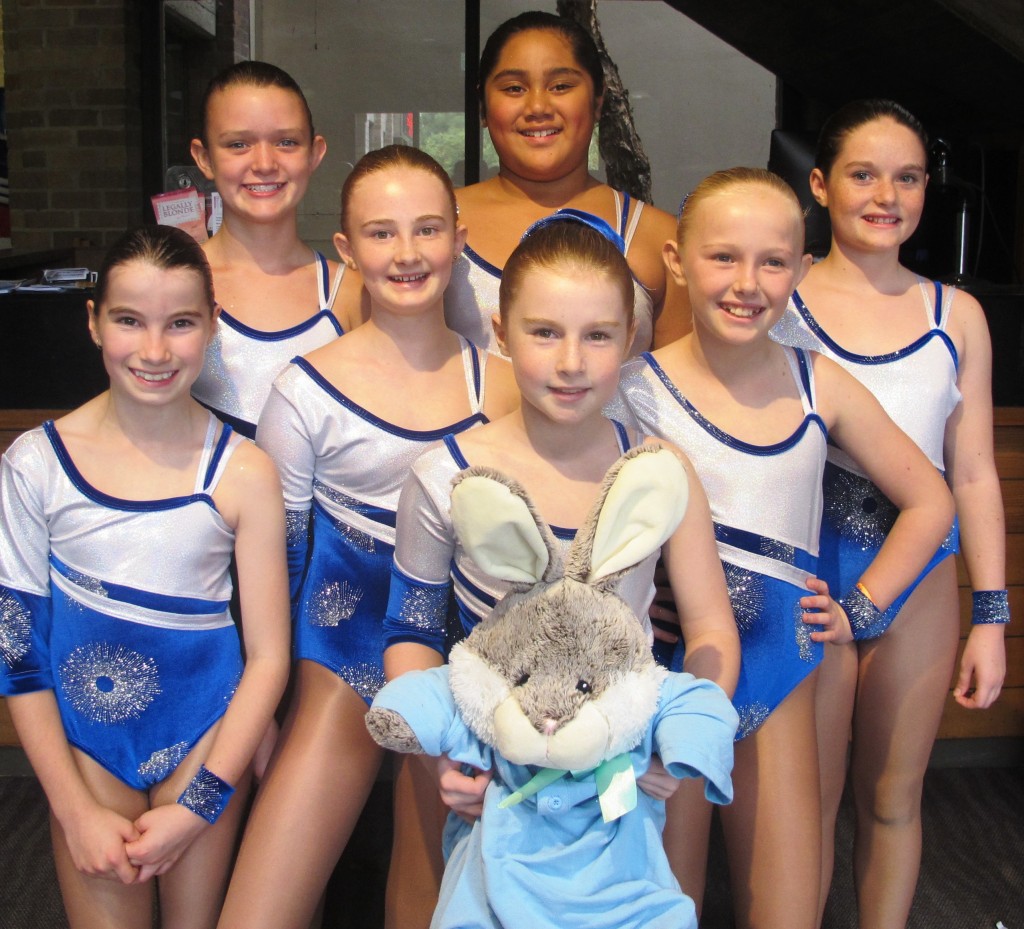 The aim of the program is to incorporate fitness, fun, choreographed aerobics moves & teamwork culminating in entry into the NSW Schoolaerobics Competition, held throughout Australia. The Sapphires entered the NSW Preliminary Finals, held in Sutherland on Sunday 3rd May. After a term of dedication & commitment to training during lunch, recess and school holiday breaks, the team were ready to perform their routine and compete against other schools from various regions in NSW.
The nervous energy, giggling, anticipation and excitement brought smiles to the faces of all the girls, their teachers and their family members who had travelled to watch them compete. Taking to the stage for the first time in an aerobics competition, the girls were ready to give it their all and performed an absolutely fantastic routine. So good in fact, they were awarded 1st place in the Primary Stage 1-Classic Section. (A section specifically for schools who are new to the Schoolaerobics Competitions)
The 1st placing means that The Sapphires will progress to the NSW STATE FINALS to be held on 21st June, in Sutherland. With a berth into the Australian National Championships at stake, the team are now working towards improving upon their routine and aiming for stronger synchronisation and strength in their aerobic moves.
Finally, THPS and The Sapphires would like to acknowledge the wonderful contributions of our sponsors for the aerobics program – TANTOS IT, Hamilton Doctors & Newcastle City Holden. The assistance of these businesses has been paramount in helping The Sapphires with their competition gear, training materials & entry fees. A huge thank you must also go to Ms Brown and Miss Elley for all their effort, dedication and hard work coordinating Schoolaerobics.